Yahoo Sports - United States
Four members of Europe's Ryder Cup team are playing in the Wales Open this week, giving captain Paul McGinley a chance to assess their form heading into next week's matches against the United States at Gleneagles. England's Lee Westwood, Denmark's Thomas Bjorn and rookies Jamie Donaldson of Wales and Stephen Gallacher of Scotland are in the field at Celtic Manor, venue for the 2010 Ryder Cup.
Posted on 17 September 2014 @ 4:33 pm
If you mention the name "Ponte Vedra," the normal response is usually "TPC Sawgrass" or "home of the PGA Tour." But what if the 1939 Ryder Cup hadn't been canceled? How might things have turned out differently for the area – and for the golf industry — if the matches had taken place at Ponte Vedra Country Club, just south of Jacksonville? The area is known now as a golfing destination, but 100 years ago, it was the location of the National Lead Company's strip mining operation. PGA professional Jim Howard is the director of golf at the place now known as Ponte Vedra Inn and Club, and he's researched the history of the Ocean Course, which was going to be the site of the 1939 Ryder Cup on Nov. 18-19.
Posted on 17 September 2014 @ 4:01 pm
Over recent weeks, a maturing Jamie Donaldson has realised his Ryder Cup ambition and now, after his most successful year to date, the Welshman will be savouring the chance to flex his muscles against his transatlantic counterparts at Gleneagles next week, writes RyderCup.com's Callum Johnson. Buoyed by his recent win at the D + D Real Czech Masters, the penultimate counting event to Ryder Cup qualification and the one that ensured Donaldson of his automatic place in Paul McGinley's team, the man from Pontypridd is raring to test his game against the best that America has to offer. Donaldson, following in the footsteps of countryman Phillip Price, who debuted at The Belfry in 2002, recognises just how significant his conquest in Prague was and now has nothing less than victory set in his sights in Perthshire. He said: "Czech was very important to not only qualify but get a win going into The Ryder Cup.
Posted on 17 September 2014 @ 3:42 pm
LONDON (Reuters) – Europe Ryder Cup captain Paul McGinley says his proud team will embrace being the favorites when the 40th edition gets underway at Gleneagles next week after overturning years of United States dominance. "As much as we are favorites, we're proud of it and embrace it," the Irishman told Sky Sports. "We're under no illusions the task ahead of us is strong and we're going to have to play very well if we are going to win the Ryder Cup. …
Posted on 17 September 2014 @ 3:07 pm
The Royal & Ancient Golf Club in St. Andrews, an all-male bastion since its founding 260 years ago, votes Thursday whether to admit women members. "I think it's the right thing," R&A club secretary Peter Dawson said during its spring meeting in May, "and I hope that R&A members do what's right for golf." While a "No" decision is the marginal favorite in the independence referendum, the R&A vote should be more clear-cut at its annual Business Meeting at St. Andrews.
Posted on 17 September 2014 @ 10:19 am
As reigning World Number One, four-time Major Champion and with two previous – and victorious – Ryder Cup caps under his belt, Rory McIlroy will take his place amongst Paul McGinley's European side at Gleneagles as something of a veteran. Fresh from another glittering year which has so far yielded the 25 year old Northern Irishman four highly impressive victories – including a maiden BMW PGA Championship title, a first Claret Jug after a stunning triumph at The Open Championship at Hoylake in July and a second Wanamaker Trophy following a hard-fought victory at the US PGA Championship at Valhalla last month – McIlroy's thoughts will now be turning towards Perthshire, Scotland, and the revered biennial match play contest. "I'm ready to accept the responsibility of being one of the top guys in the team this year," said McIlroy, who made his Ryder Cup bow at Celtic Manor in 2010, winning two points from four matches as a rookie in what was a thrilling 141/2-131/2 win for Colin Montgomerie's men.
Posted on 17 September 2014 @ 9:12 am
JACKSONVILLE BEACH, Fla. (AP) — FedEx Cup winner Billy Horschel's wife gave birth to their first child Tuesday night, two days after his Tour Championship victory in Atlanta.
Posted on 17 September 2014 @ 3:36 am
Sky Sports - Great Britain
Are you looking forward to watching the Ryder Cup on Sky Sports, but wish you had a swing like Rory McIlroy? Then @SkySportsGolf has the perfect tonic to cure your golfing woes in our new Golf Clinic with expert analysist Andrew Coltart.
Posted on 17 September 2014 @ 4:25 pm
Four West Yorkshire golfers have set off on a charity bike ride to visit every GB & Irish venue to have hosted a Ryder Cup.
Posted on 17 September 2014 @ 1:46 pm
Europe's Ryder Cup captain Paul McGinley has warned the US team cannot be written off and will be highly motivated for the biennial tournament.
Posted on 17 September 2014 @ 1:28 pm
Rory McIlroy has been confirmed as the PGA of America Player of the Year for 2014, to go alongside his Vardon Trophy award for the lowest scoring average on the PGA Tour.
Posted on 16 September 2014 @ 10:54 pm
The European Tour has presented Sky Sports with a replica Ryder Cup trophy and two signed team golf bags from the 2012 European and USA teams as recognition that Gleneagles 2014 is the 10th Ryder Cup broadcast live on Sky Sports, as part of their 20-year partnership.
Posted on 16 September 2014 @ 3:24 pm
It's not often that you feel sorry for someone who has just pocketed $11million, but I do have some sympathy for Billy Horschel.
Posted on 16 September 2014 @ 12:22 pm
Six members of Europe's Ryder Cup team have qualified for the Volvo World Match Play Championship at the London Golf Club next month.
Posted on 16 September 2014 @ 12:18 pm
Golfblogger - Great Britain
Feed currently not available
Click here to refresh and see if the source is back online
Indian Express - India
Woods is yet to reach pre-scandal endorsement totals but has bounced back from a 2011 low of $62 mn.
Posted on 8 January 2014 @ 7:21 am
McIlroy is claiming his first win of the new year his engagement to tennis star Wozniacki.
Posted on 1 January 2014 @ 9:00 pm
Bhullar sank all his three birdies on Sunday on the back-nine 11th, 13th and 14th.
Posted on 1 December 2013 @ 8:00 pm
McIlroy nervelessly sank a 10-foot birdie putt at the 18th to finish on 18-under-par.
Posted on 1 December 2013 @ 9:24 am
Jeev Milkha Singh is on a two-week long break from the sport in his hometown Chandigarh.
Posted on 6 October 2013 @ 6:31 pm
Tiger Woods was named on Friday as the PGA Tour's Player of the Year for a record 11th time.
Posted on 27 September 2013 @ 4:15 pm
Henrik Stenson held his nerve to fend off a last-day charge by Jordan Spieth.
Posted on 23 September 2013 @ 9:39 am
Golf Week - United States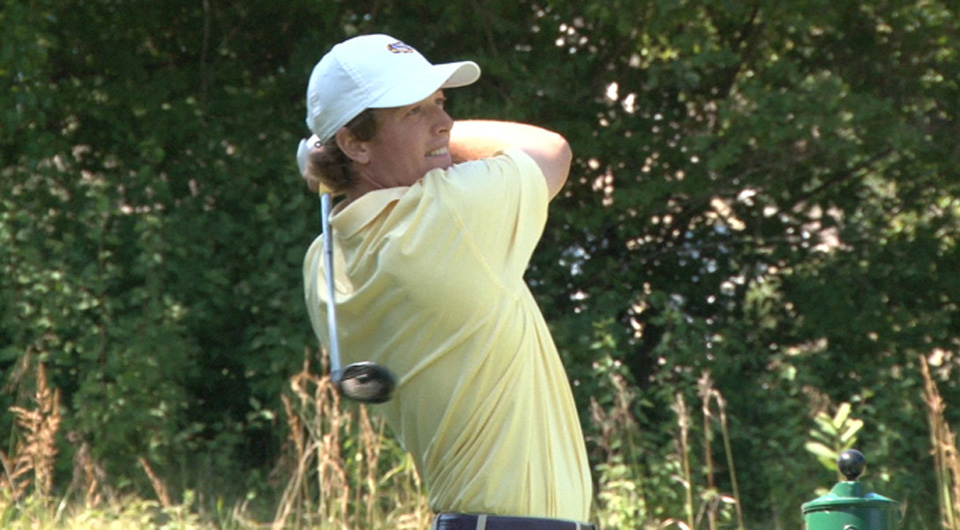 LSU senior Stewart Jolly has improved each year in college, flying under the radar despite playing against the likes of Justin Thomas and Jordan Spieth.
Posted on 17 September 2014 @ 4:50 pm
Billy Horschel, winner of the 2014 FedEx Cup, and wife Brittany Horschel had their first daughter Tuesday night, Skylar Lillian Horschel.
Posted on 17 September 2014 @ 2:55 pm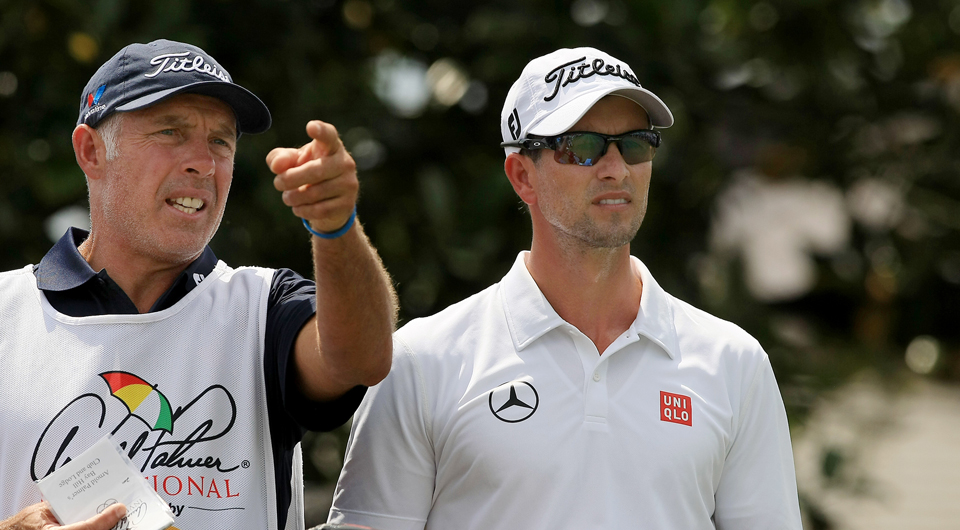 Adam Scott and Steve Williams, Tiger Woods' former caddie, have ended their player-caddie partnership, splitting up after three years.
Posted on 17 September 2014 @ 2:30 pm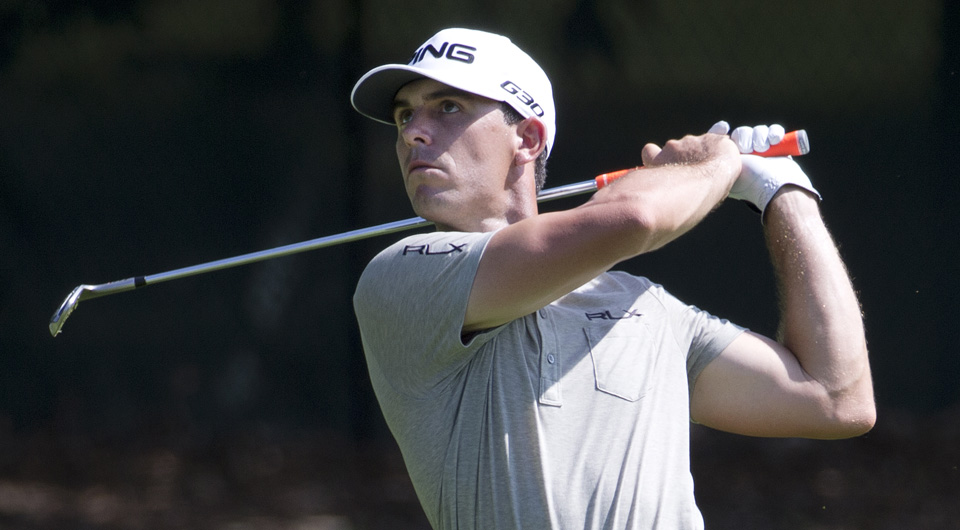 Had the deadline for U.S. Ryder Cup qualifying ended after the FedEx Cup playoffs, Billy Horschel and Chris Kirk would've been automatic picks. Also, the player with the best cumulative score in the playoffs? Jim Furyk.
Posted on 17 September 2014 @ 2:00 pm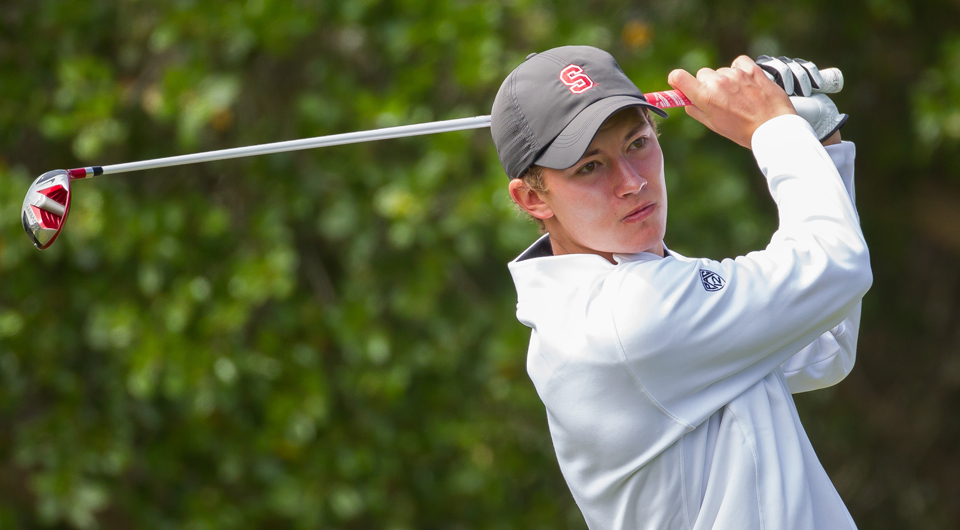 Stanford sophomore Maverick McNealy has stepped up in a big way so far this fall, winning his first two events and making it 10 straight individual medals for the Cardinal.
Posted on 17 September 2014 @ 12:00 pm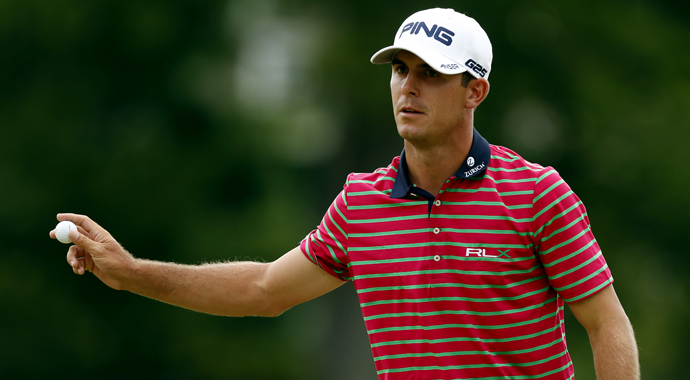 It wouldn't be accurate to say that Billy Horschel came from nowhere to win the 2013-14 FedEx Cup title, but he certainly started his rush into the winner's circle from the middle of the pack.
Posted on 17 September 2014 @ 12:00 pm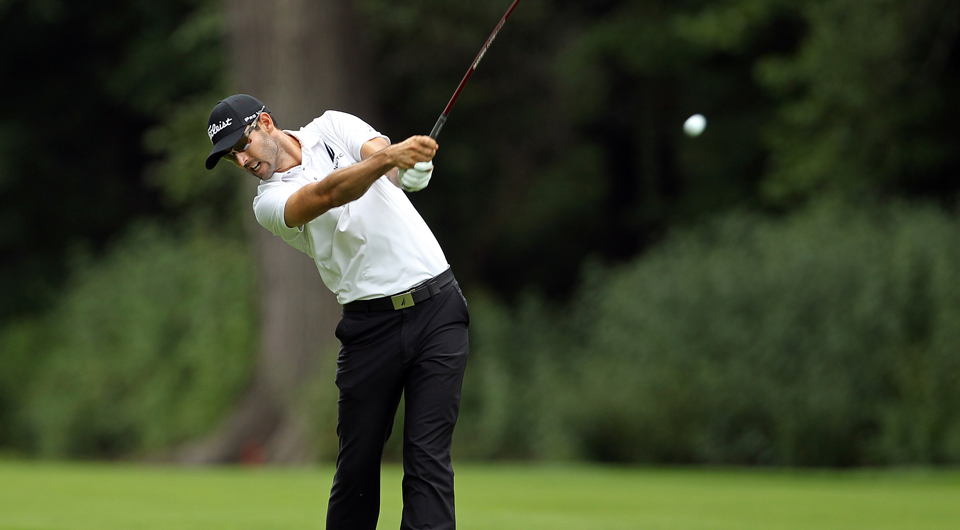 After qualifying for the Tour Championship, Cameron Tringale earned invitations into next season's first three major championships, including the 2015 Masters.
Posted on 17 September 2014 @ 10:00 am
| Breaking | USA | World | Financial | Politics | Entertainment | Style | Movies | Technology | Health | Green | OpEd | NFL | NBA | MLB | NCAAF | NCAAB | Motorsports | Golf | FAQ |