Fandango – United States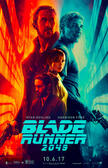 Posted on 18 November 2017 @ 2:22 am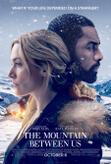 Posted on 18 November 2017 @ 2:22 am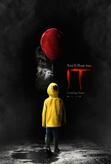 Posted on 18 November 2017 @ 2:22 am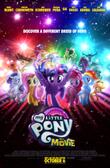 Posted on 18 November 2017 @ 2:22 am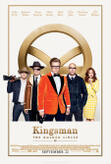 Posted on 18 November 2017 @ 2:22 am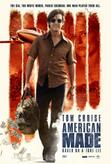 Posted on 18 November 2017 @ 2:22 am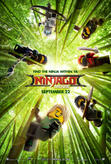 Posted on 18 November 2017 @ 2:22 am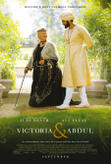 Posted on 18 November 2017 @ 2:22 am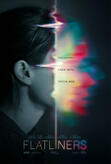 Posted on 18 November 2017 @ 2:22 am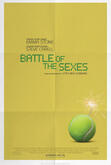 Posted on 18 November 2017 @ 2:22 am

Coming Soon – United States
Feed currently not available
Click here to refresh and see if the source is back online

Cinema Blend – United States
Coco isn't perfect, but what it is is an absolute joy to watch. The film proves that Pixar is still at its best when tacking new ideas rather than going back to the well.
Posted on 20 November 2017 @ 5:41 pm
Before the credits roll on Wonder, your cheeks will be wet and your vision will be a touch blurred — but you'll be smiling all the same.
Posted on 16 November 2017 @ 6:09 pm
Justice League is rough, uneven, and downright ugly at times, but stripping away those serious flaws reveals a near-perfect take on heroic icons, a step forward for the DCEU, and a promise of greatness to come.
Posted on 15 November 2017 @ 7:22 am
Daddy's Home 2 is as much of a mean-spirited, emasculating, uneven celebration of both the alpha and beta male stereotypes as Daddy's Home was before it. They just decided to dress it in an ugly Christmas sweater this time out.
Posted on 11 November 2017 @ 6:48 pm
It's the dark comedy that this awards season really needs, in a time and place that can truly understand it.
Posted on 10 November 2017 @ 7:49 pm
Murder on the Orient Express is a serviceable enough mystery, but it likely would have been so without the all-star cast and the epic mustache. What we end up with is far less than the sum of its parts.
Posted on 9 November 2017 @ 8:26 pm
Roman J. Israel, Esq. is two great movies combined into a good one. It's anchored by big ideas and a wonderful performance, but stories A and B never mesh into something deeper.
Posted on 6 November 2017 @ 10:08 pm

NPR – United States
Dee Rees' sweeping epic follows two families in the Mississippi Delta during the 1940s. Reviewer Justin Chang says Mudbound is "easily one of the year's most ambitious American movies."
Posted on 17 November 2017 @ 8:16 pm
The Pop Culture Happy Hour gang discusses DC Comics' latest movie, featuring Batman, Wonder Woman, Superman, The Flash and more. That, plus What's Making Us Happy this week.
Posted on 17 November 2017 @ 2:21 pm
Rachel Martin talks to Angelica Jade Bastien, a staff write for the entertainment site Vulture, about a couple of movies out this week: Justice League and Mudbound.
Posted on 17 November 2017 @ 10:00 am
Director Dee Rees adapts Hillary Jordan's 2008 novel about two families — black sharecroppers who've worked the land for years, and the newly arrived, white farm owners — with raw, evocative power.
Posted on 16 November 2017 @ 10:01 pm
A small Alaskan community is left reeling by an act of violence. Jamie M. Dagg's thriller tenderly explores its aftermath without the glib, jokey cynicism that so often marks the noir genre.
Posted on 16 November 2017 @ 10:00 pm
Documentarian Chris Smith aims his camera at Jim Carrey and the actor's on-set behavior while shooting the 1999 Andy Kaufman biopic Man on the Moon.
Posted on 16 November 2017 @ 10:00 pm
A boy born with a facial disfigurement enters a new school in this low-stakes, superficial "sundae-sweet tale" from the director of The Perks of Being a Wallflower.
Posted on 16 November 2017 @ 10:00 pm
| Breaking | USA | World | Financial | Politics | Entertainment | Style | Movies | Technology | Health | Green | OpEd | NFL | NBA | MLB | NCAAF | NCAAB | Motorsports | Golf | FAQ |