Fandango – United States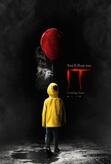 Posted on 24 September 2017 @ 8:12 am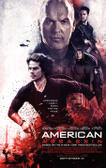 Posted on 24 September 2017 @ 8:12 am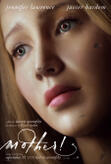 Posted on 24 September 2017 @ 8:12 am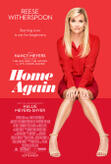 Posted on 24 September 2017 @ 8:12 am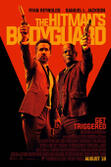 Posted on 24 September 2017 @ 8:12 am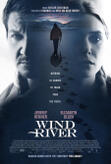 Posted on 24 September 2017 @ 8:12 am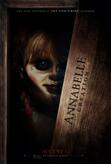 Posted on 24 September 2017 @ 8:12 am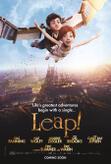 Posted on 24 September 2017 @ 8:12 am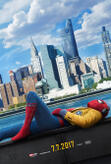 Posted on 24 September 2017 @ 8:12 am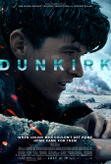 Posted on 24 September 2017 @ 8:12 am

Coming Soon – United States
Feed currently not available
Click here to refresh and see if the source is back online

Cinema Blend – United States
An unforgettable portrayal of strength and perseverance in the aftermath of a national tragedy, Stronger is one of the best movies of the year.
Posted on 22 September 2017 @ 5:13 pm
If Friend Request was really trying to say something about the dangers of social media, there might be some value to the story. But the film either isn't interested in that, or is so bad at doing so that the message gets lost.
Posted on 21 September 2017 @ 9:07 pm
Battle of the Sexes is, at best, a light volley of banter and debate over important topics, rather than a hard-hitting expose with contemporary ties to ongoing gender discussions (which it easily could have been).
Posted on 20 September 2017 @ 9:05 pm
You will certainly laugh and cheer with The LEGO Ninjago Movie, but it won't invoke that sense of warm nostalgia that made the other two LEGO films instant classics.
Posted on 20 September 2017 @ 6:44 pm
Summer might be over, but Kingsman: The Golden Circle is the big-ticket blockbuster we could have used a couple months ago, as it's easily one of the most enjoyable sequels / action pictures of the year.
Posted on 19 September 2017 @ 6:13 pm
Mother! is going to be a divisive movie, to say the least. Some will love the artistic risks while others will absolutely loathe the disjointed and gruesome final product.
Posted on 15 September 2017 @ 1:32 pm
Light on plot but heavy on action, American Assassin is mostly forgettable but works well enough when it focuses on the dynamic between Michael Keaton and Dylan O'Brien.
Posted on 13 September 2017 @ 5:11 pm

NPR – United States
Weekend Edition Oliver Dearden had never seen Titanic. In our latest installment of Movies You Missed, he watched it and reviews it for NPR's Scott Simon.
Posted on 23 September 2017 @ 12:11 pm
Battle of the Sexes tells the story of the 1973 tennis match between Bobby Riggs and Billie Jean King. The event drew an enormous audience and NPR's Bob Mondello says the movie could too.
Posted on 22 September 2017 @ 8:41 pm
Emma Stone stars as King in a breezy new film that carries us back to '73, and the heyday of the women's lib movement. Critic John Powers says the message of Battle of the Sexes still resonates today.
Posted on 22 September 2017 @ 6:18 pm
The new chapter in the spy franchise ramps up the first film's caustic, violent cynicism but leans even harder into the artifice; a reliance on soundstages and CGI dampens the excitement and energy.
Posted on 22 September 2017 @ 11:00 am
As summer gives way to fall, blockbusters give way to award contenders. Here are some of the best, buzziest and otherwise noteworthy films coming to theaters.
Posted on 22 September 2017 @ 10:00 am
Judi Dench returns to the role of Queen Victoria — this time in her dotage — for Stephen Frears' film about the monarch's eyebrow-raising friendship with a young Indian man (Ali Fazal).
Posted on 21 September 2017 @ 9:00 pm
LEGO films have become their own genre, and despite stellar voice work from Justin Theroux as the evil Lord Garmadon, the genre is — surprisingly — already showing its age.
Posted on 21 September 2017 @ 9:00 pm
| Breaking | USA | World | Financial | Politics | Entertainment | Style | Movies | Technology | Health | Green | OpEd | NFL | NBA | MLB | NCAAF | NCAAB | Motorsports | Golf | FAQ |