Fandango – United States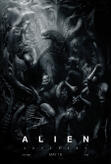 Posted on 28 May 2017 @ 10:59 am

Posted on 28 May 2017 @ 10:59 am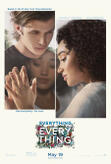 Posted on 28 May 2017 @ 10:59 am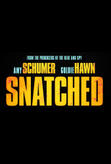 Posted on 28 May 2017 @ 10:59 am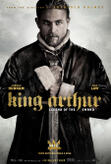 Posted on 28 May 2017 @ 10:59 am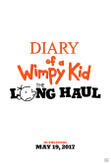 Posted on 28 May 2017 @ 10:59 am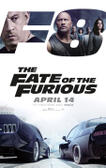 Posted on 28 May 2017 @ 10:59 am

Posted on 28 May 2017 @ 10:59 am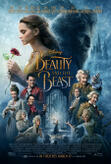 Posted on 28 May 2017 @ 10:59 am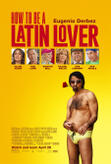 Posted on 28 May 2017 @ 10:59 am

Coming Soon – United States
Feed currently not available
Click here to refresh and see if the source is back online

Cinema Blend – United States
Even with its faults, Wakefield gives us an intriguing, modern day meditation on transcendentalist themes, with a riveting performance from Bryan Cranston at its very core.
Posted on 26 May 2017 @ 3:58 pm
Baywatch certainly has the requisite number of pretty people in swimsuits, and while that might have been enough for an hour long TV episode to get by, the feature film version finds itself lost at sea.
Posted on 25 May 2017 @ 5:08 am
War Machine is too bloated to make a huge impact, even though it is still detailed and informative enough to be an intriguing, sometimes even intense, watch.
Posted on 24 May 2017 @ 2:35 pm
Pirates of the Caribbean: Dead Men Tell No Tales proves that it may finally be time for Captain Jack to hang up his sword and give up the pirate's life for good.
Posted on 23 May 2017 @ 2:00 pm
Everything, Everything has the style to draw in fans of the Young Adult genre, but it lacks the substance to truly resonate when compared to other (better) YA films.
Posted on 19 May 2017 @ 5:56 pm
Paint It Black is powerful, but not forceful, touching, but not hysterical, and a film that manages to effect and entrance in a subtle and profound manner.
Posted on 19 May 2017 @ 5:33 pm
The brief glimpses of fun and comedy are sparsely scattered rest stops on this trip of fear and loathing through a wasteland of a family vacation. If you can help it, don't stop here. This is Brat Country.
Posted on 19 May 2017 @ 2:49 pm

NPR – United States
NPR movie critic Bob Mondello reviews a movie that could only come out in the summer — Baywatch, starring Dwayne Johnson and Zac Efron.
Posted on 26 May 2017 @ 8:53 pm
War Machine, a Netflix production based on a book about the drawn-out U.S. military operations in Afghanistan, suffers from a one-note Brad Pitt performance and a frustrating lack of focus.
Posted on 26 May 2017 @ 2:08 pm
Joshua: Teenager vs. Superpower tells the story of the Occupy Central movement in Hong Kong in 2014. Led by then-teenager Joshua Wong, it ended with a pizza party, but provoked plenty of response.
Posted on 26 May 2017 @ 2:07 pm
Alien fan Chris Klimek joins us to talk about the newest entry in the decades-old franchise, and we check in with the fast-talking, faster-swearing people of HBO's Veep.
Posted on 26 May 2017 @ 1:22 pm
Buena Vista Social Club: Adios catches up with the musicians who came to prominence with a 1997 album and a 1999 documentary. It's not an entirely satisfying sequel, but you can sure dance to it.
Posted on 26 May 2017 @ 12:52 pm
Pirates Of The Caribbean: Dead Men Tell No Tales is almost definitely the best fourth sequel ever made to a movie based on a 50-year-old theme park ride.
Posted on 26 May 2017 @ 12:40 pm
In Cate Shortland's new film, an Australian woman traveling abroad becomes the captive of a mysterious stranger. Critic Justin Chang says Berlin Syndrome is a gripping character study.
Posted on 25 May 2017 @ 8:00 pm
| Breaking | USA | World | Financial | Politics | Entertainment | Style | Movies | Technology | Health | Green | OpEd | NFL | NBA | MLB | NCAAF | NCAAB | Motorsports | Golf | FAQ |